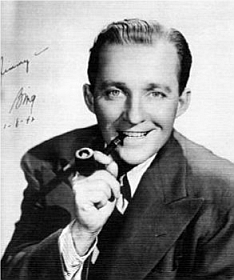 Bing Crosby
Once a year, form the 3rd weekend in November, through the end of the traditional 12 Days of Christmas, January 5th, White Christmas Radio, streaming from Historic Philadelphia, Pennsylvania, plays classic Christmas tunes, from orchestral pieces, fabulous old-time tunes by the likes of Bing Crosby, Glenn Miller, Dinah Shore, The Andrews Sisters, Rosemary Clooney, Frank Sinatra, Dean Martin, Burle Ives, The Carpenters, through modern classics like Kylie Minogue's "Santa Baby" and the wonderful jazz of Chris Botti. This year, we were proud to present the world's biggest Christmas hit for 2010, Pretty Please Mister Santa, by 6yr old Australian singer, Abbie.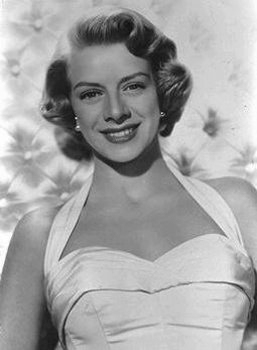 Rosemary Clooney
We enjoy providing this service for the public. If you like this station, and are able to donate even $1, we would appreciate your help tremendously. Thank you for tuning in, for your help, and
"May All Your Christmases be White"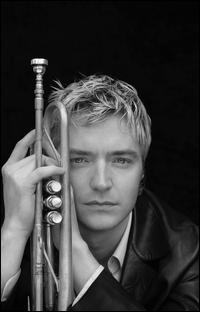 Chris Botti
How white will your Christmas be? Based on the last 37 years, through 2020, find out the chances for a White Christmas for wherever you live in the USA. For the UK, click here for the UK White Christmas Calculator. The rest of Europe, you know you're going to see some snow around the holiday!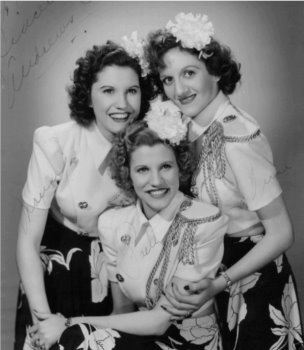 Andrews Sisters
Fun Things You Didn't Know About Christmas Trees
Here's a list of things we bet you didn't know about Christmas Trees
UK Christmas Number One Singles
Here's a list of all number one singles in the UK since charts began there in 1952.
USA Christmas Number One Singles
Here's a list of all number one singles in the US since the charts started in 1955.

Little Known Facts About Santa
We bet you didn't know this about Santa Claus! We didn't!
Top 13 Fun Ideas for Family and Friends This Christmas
We didn't write this, but we couldn't say it better. These are the Top 13 Things To Do This Christmas.
A secret history of the things we all associate with Christmas, and why they're so.
A Christmas Ghost story by the local paranormal investigators in this historic town.

Email us at:
Info@WhiteChristmasRadio.com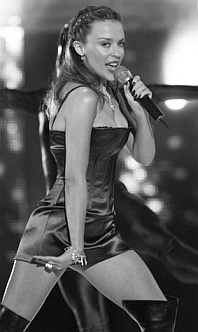 Kylie Minogue